The inhabitants of the Other Realm
'The more I discover about Umbra, the less I feel any of us know them.' – Sebastian Stanton.
Characters you will meet in the Umbra book series
Allied to: George Gracegirdle
Materialises: in eddies of wind 
Description: Ragged in garb and speech, shy Hellekin can be found whispering her dreams to her sleeping ally. Her common refrain is 'Nothing is at it seems'. Herself included.
Ability: She imparts her own wild visions of her world, which are then turned into George Gracegirdle's art
Umbra type: Sylph
Allied to: The Earl of Grenville – Minister for Retaliation
Materialises: in a misty cloud of dewdrops
Description: An archer with bi-colour eyes. It is claimed she owns four clouds and half a mountain in Pomerania.
Ability: Sees the future but cannot interpret it.
Umbra type: Sybil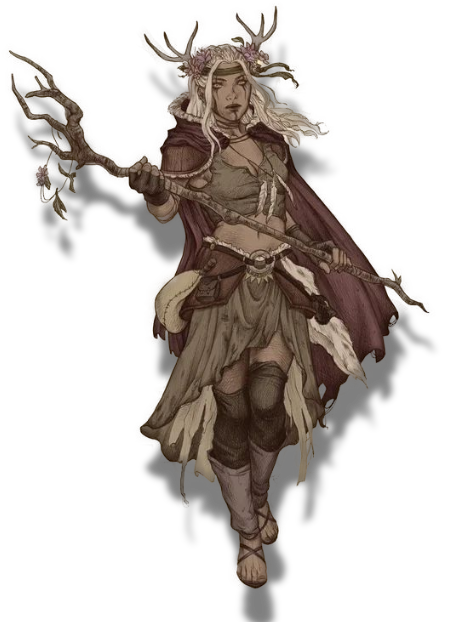 Elisa Serio Artstation.com
Allied to: Sebastian Stanton – Minister for Umbra Affairs
Materialises: in Stanton's shadow
Description: An unsightly hag whose wild burr of hair hides horns and shocking violet eyes.
She has a dry caustic wit which makes her sound disinterested and unengaged.
Ability: Her only spells are drowsy ones.
Umbra type: Witch
Allied to: Arthur Tenebris – society artist.
Materialises:  in Arthur's shadow
Description: A warrior Tinkerbell who tries to solve every problem with a blade
First appearance: Naked, injured and covered in someone else's blood.
Umbra type: unknown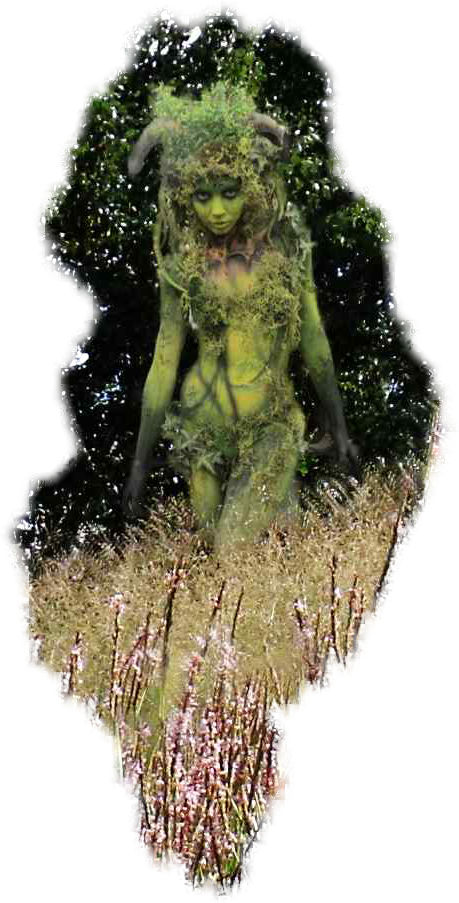 Allied to: Pitt the Younger – First Lord
Materialises: only after moonrise
Description: 'Jenny M' is a slim, shrewish, silvery madam, whose hair rises into a nest of twigs.
Pitt's advisor: she runs her own Umbra cabinet council. Some say she runs Britain. Moon shadows swirl on the skin of her bare shoulders. 
Umbra type: Moonsprite
Allied to: Isabella Stanton – wife of Sebastian
Materialises: in a dancing swirl of vapour
Description: A gallant handsome huntsman who assails his ally with an incessant stream of licentious gossip.
Ability: Truthsense – not as useful as it sounds
Umbra type: Piskie
Umbra initially appear like celebrity social media pets: dressed fashionably at balls, gossiping with their allies, illustrated in books and written about in the Umbra Abominable scandal sheets. 
Soon, though, the complexity of the British people's relationship with them is revealed.
In the Other Realm, Umbra are at war with each other and with the plague-carrying Greynhym.  And when an Umbra dies…
…so does their human counterpart – their ally.
1. Umbra visit our world once a day, to ensure their ally's health and extended life
2. If Umbra fulfil this duty when called upon, they can leave when they wish
3....But if compelled to attend by a 'materialisation summons', their ally determines how long they stay and when they return
4. They materialise in their human counterpart's aura
5. Only their ally can hear them speak
The Other Realm – an illustration from W.H. Bradby's book 'Enquiry into the Nature and Characteristics of Umbra'
Part of the mystery of Umbra is that they rarely tell us anything about their world
When Stanton asks Twoshrews about how his world works, he is told it is...
...'organised around 13 unique dances and powered by one hundred racing mice in wheels that generate sunlight, moontide, wind, rock-fire and earthdark'
We share Stanton's confusion
If you create an Umbra we'll keep you in touch with developments in their world and forthcoming books in the series.
We may even try to use a reader's Umbra in the book and credit them for their imagination.
Here is the simple form but if you want to give full rein to your creativity, and maybe add an image reference, then you need to…